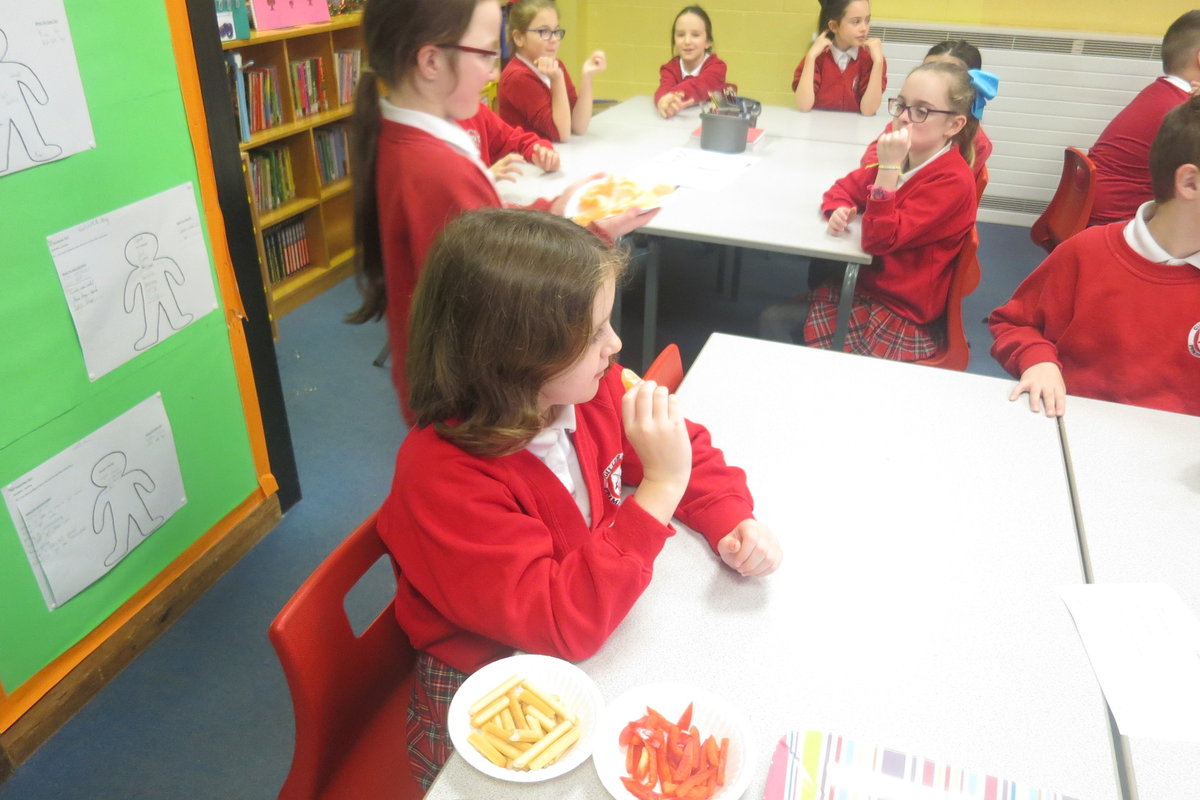 As part of the PE curriculum this year, children throughout the school have been learning about 'Healthy Lifestyles', and today it was the turn of Year 3 and 5 to take part in some food tasting!
Children tried a range of food from healthy snacks like pretzels and rice cakes to food that will give them lots of vitamins and nutrients like blueberries.
All children had a great time trying different foods and eating food they'd never tried before!

Previous