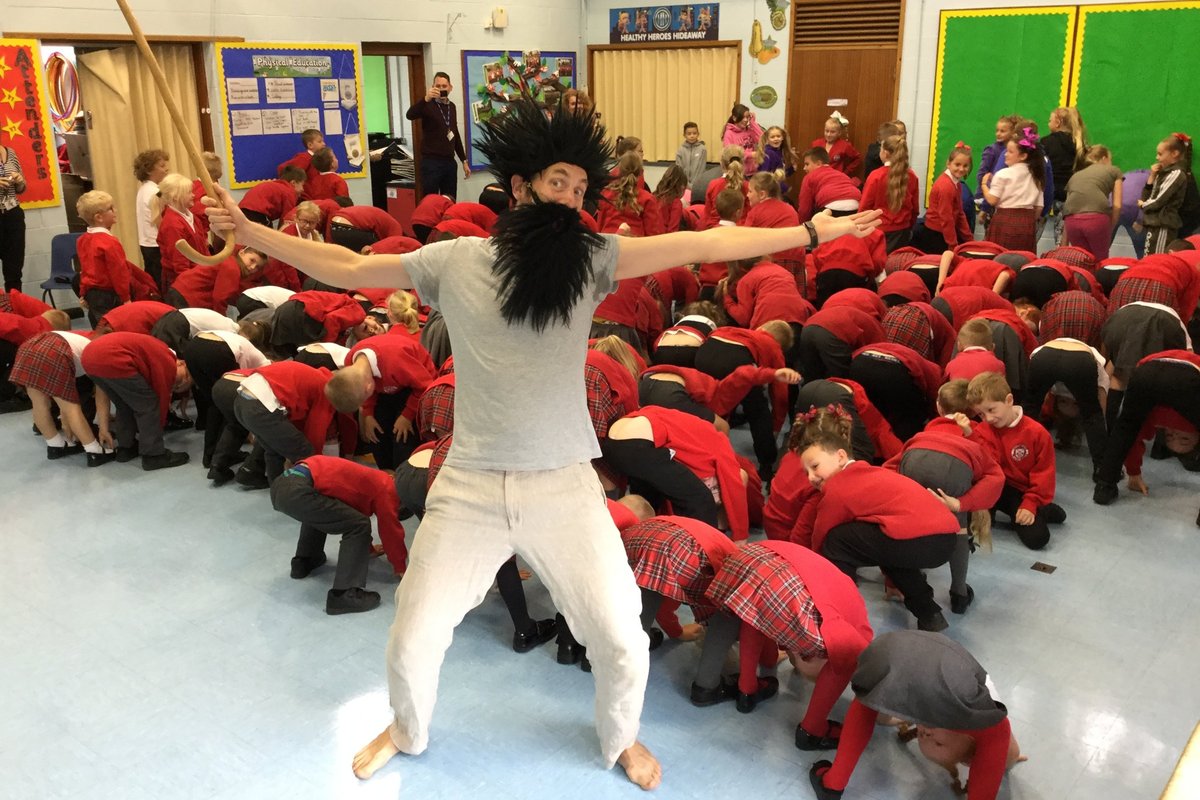 Please read the comments below received from John Kirk, the storyteller who visited school last week.
I am very proud of all the staff and children.
I visited Gillibrand Primary School on Wednesday 20th September 2017 to present a retelling of Roald Dahl's "The Twits" to the whole school. This was my fourth visit to Gillibrand Primary School and once again I was impressed by the way in which the children engaged with my presentation and workshop. The children were attentive during the story and enthusiastic whilst participating in the workshop. The staff were all very supportive and open to my creative approach to encouraging reading and writing. Its always a warm welcome at Gillibrand and I look forward to working with the school again in the future!
John Kirk - Storyteller

Previous